Nis is a city famous for nightlife. In addition to entertainment, you can visit many historical monuments and landmarks. The city known for its Roman, Turkish and other cultures that left their mark over the centuries on this unique crossroads.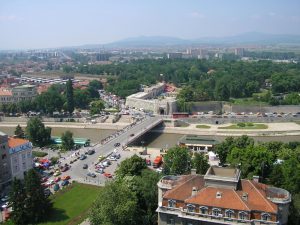 You must begin in the heart of the city at the Nis Fortress. This 18th century construction is situated along the shore of the Nišava River, atop the ruins of the ancient Roman military camp, Naissus. The fortress was built during Turkish rule (1386 – 1878) as was regarded as one of the most beautiful buildings in the Balkans. The Nis Fortress was used as an armory, hammam (bath), and prison. Much of the original building is still standing. It is a free attraction where people are welcome to stroll the paths and check out the remaining constructions within. Inside there are restaurants, ice cream vendors, and stages where the main programs of Nišville Jazz Festival are held each year in August.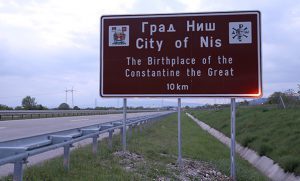 Most notably, Nis was the birthplace of the Roman Emperor Constantine the Great – the man creditedwith converting the Roman Empire to Christianity. The Archaeological Hall of Nis National Museum (Nikole Pašića 59) holds a wide range of historical finds including millennia-old clay figurines, Roman era statues and currency, Medieval religious items, and a replica sculpture of Constantine the Great.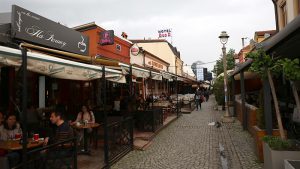 The bohemian quarter of Nis is Kazandžijsko sokatče, which means "Tinkers Alley" or "Coppersmith Alley," is situated in the old town, on what used to be a street lined with craft workshops. Today it forms a pedestrian-friendly zone of restaurants and kafanas (cafés that serve more meat then they do coffee). Several of the buildings here date bath to Turkish rule.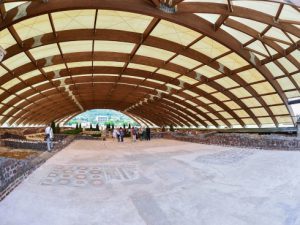 The ancient site of Mediana is the most visited day trip from Nis and is proof of the wealth and glory of the Roman city of Naissus. It is where Emperor Constantine was born and built a luxurious estate in honor of his birth city. Visitors can admire the ruins of a villa that once had beautiful mosaic floors and a heated bath complex (thermae). There is also a small archaeological museum on the premises. Mediana is located along the Nis – Sofia road, which used to be the "Via Militaris," or Roman Military Road. Mediana is closed Mondays.